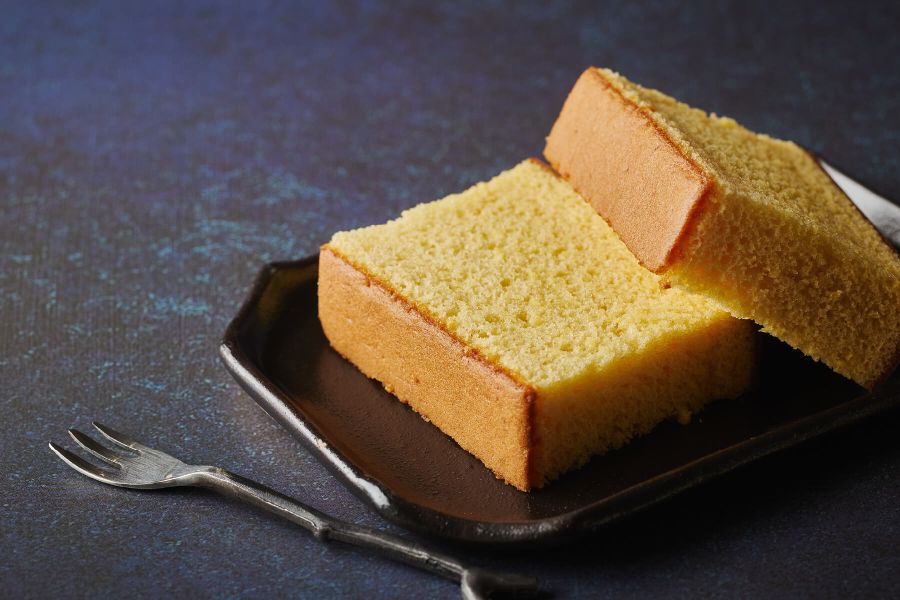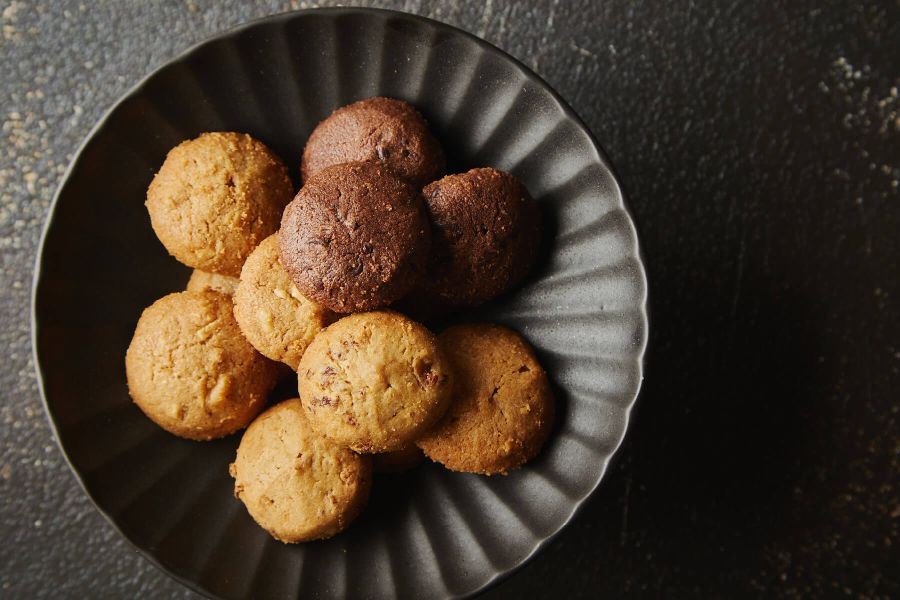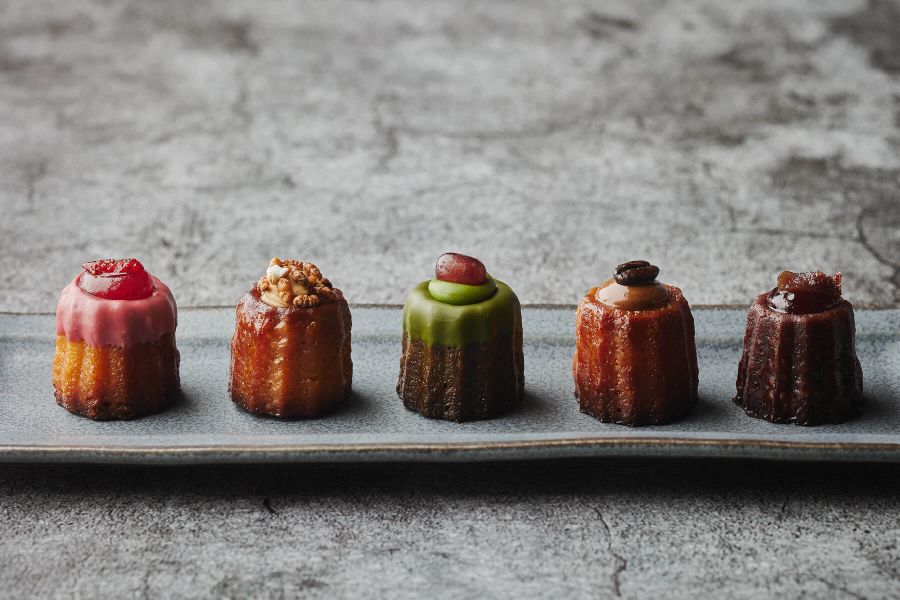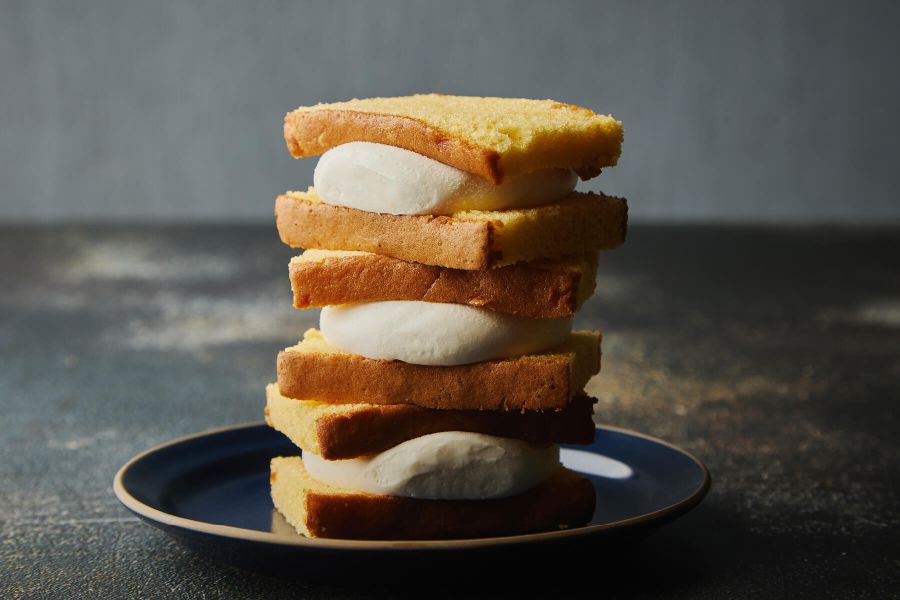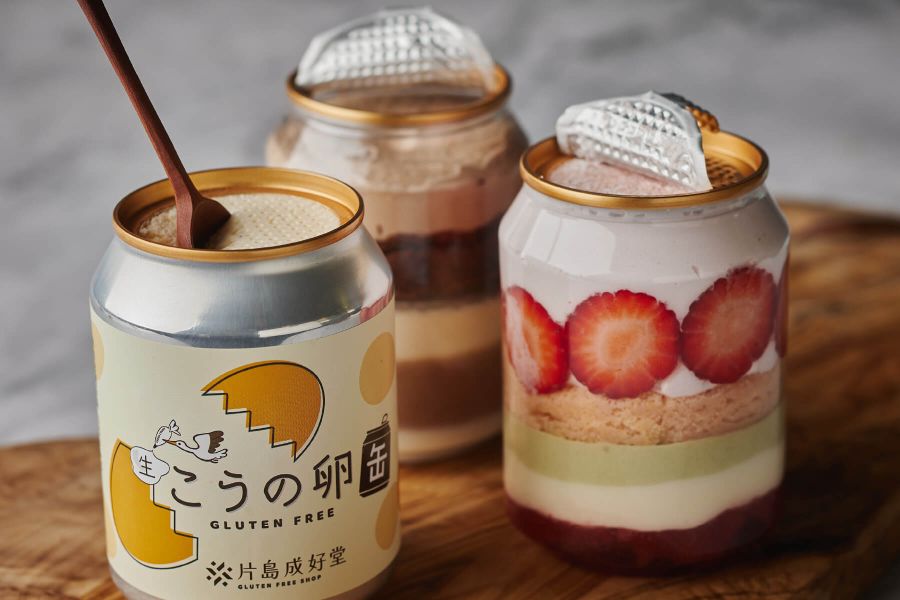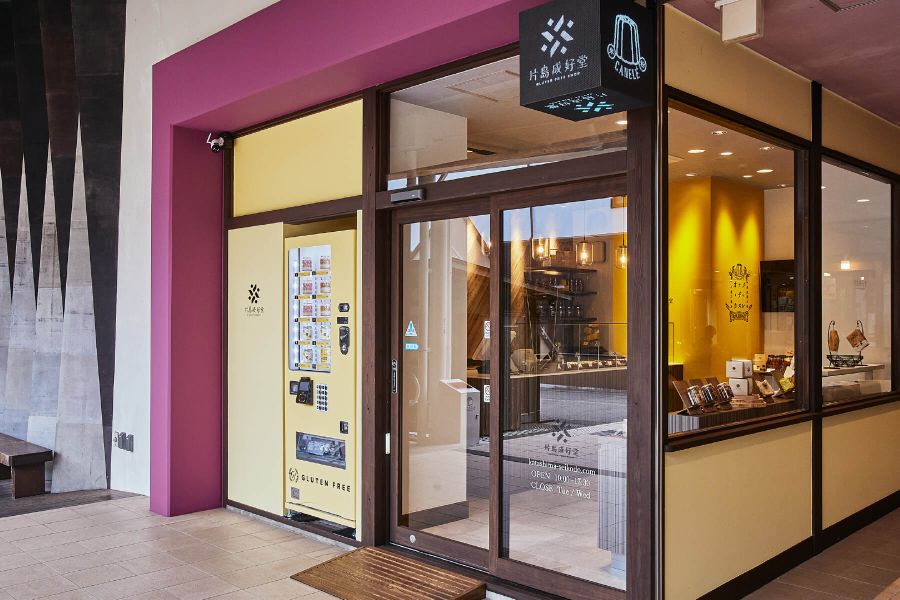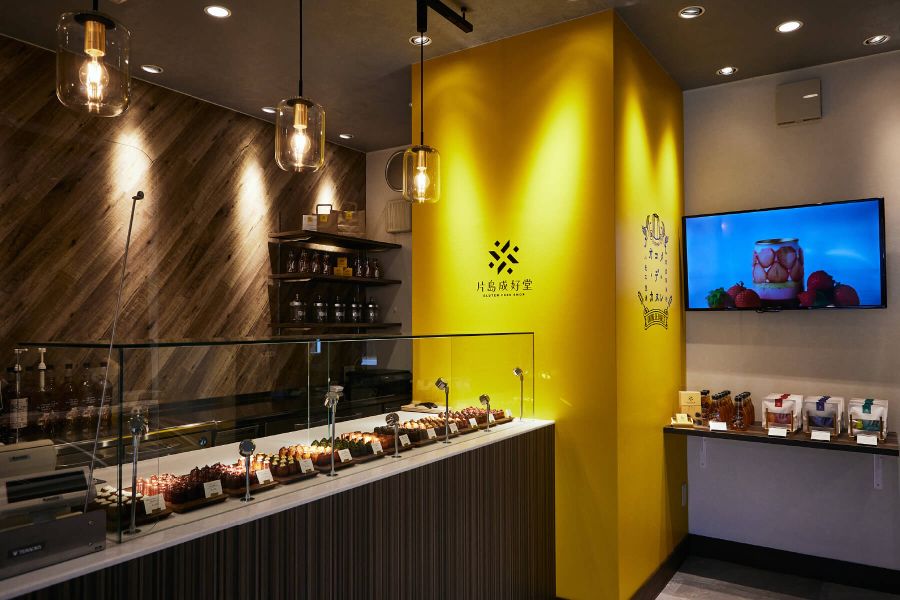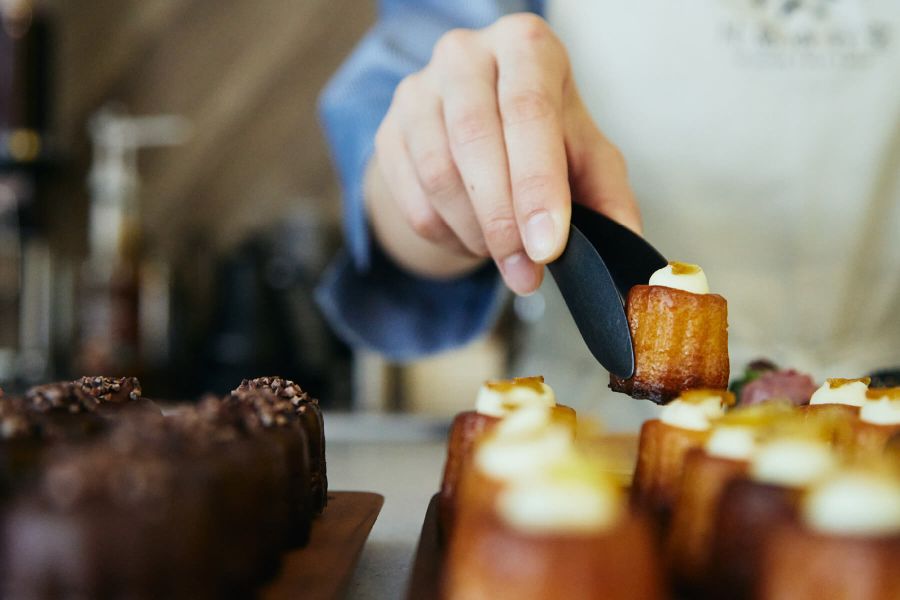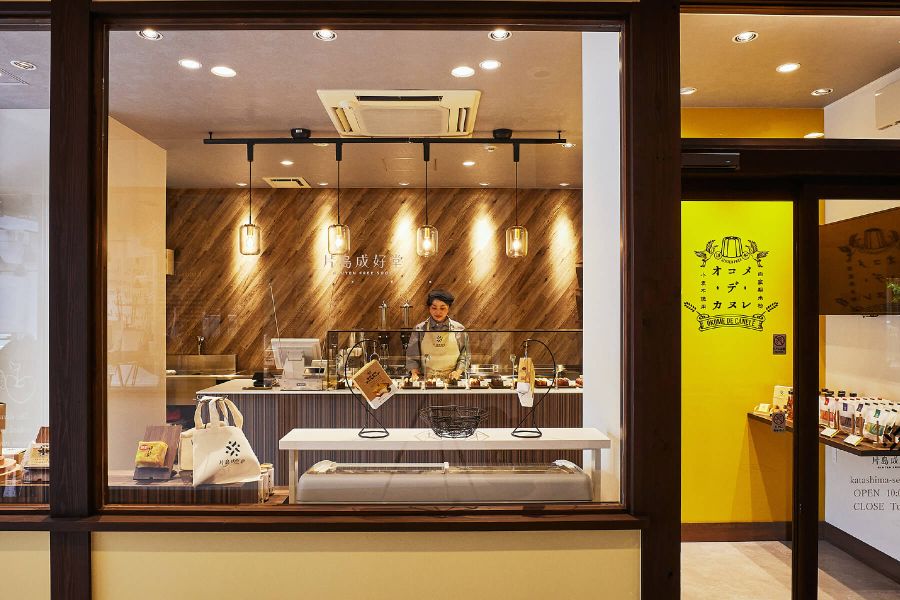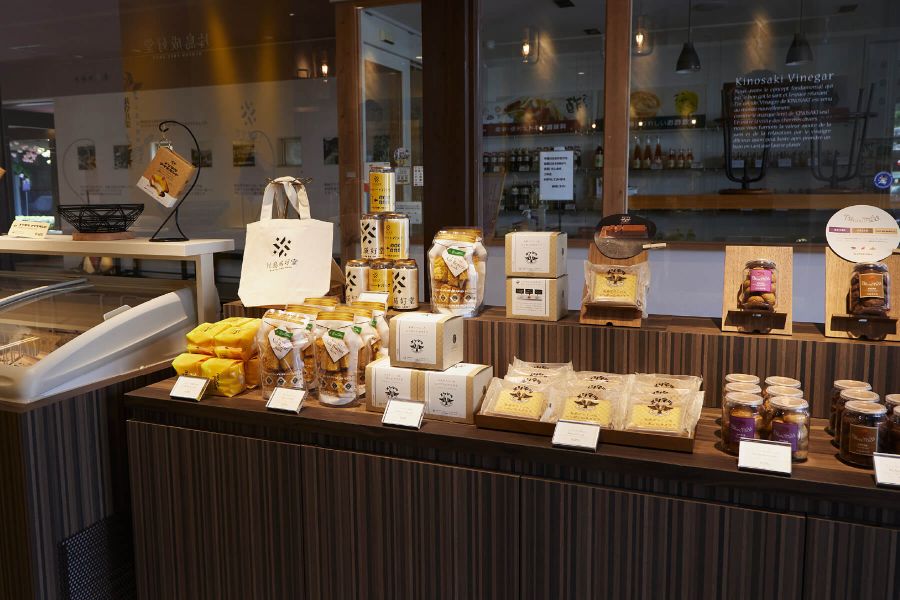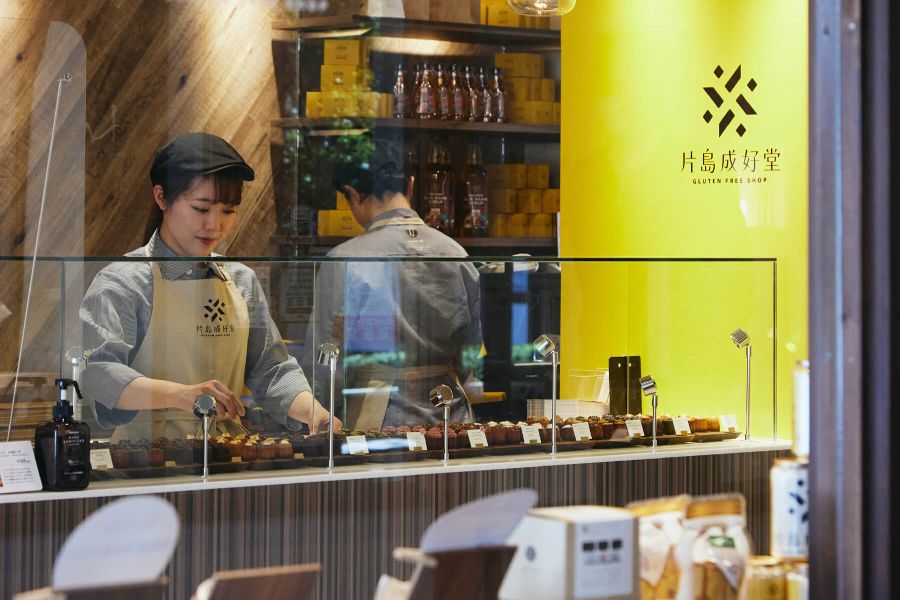 It is a sweets shop that is
particular about gluten-free.
SHOP CONCEPT
Gluten-free sweets made from freshly milled homemade rice flour that uses 100% Tajima "Stork Brand Natural Rice". We have created a product that expresses the unique taste of this region and that not only uses rice, but also the joy of seeing and buying it. It also conveys our efforts to coexist with the rare storks. Enjoy new and delicious gluten-free sweets made with rice.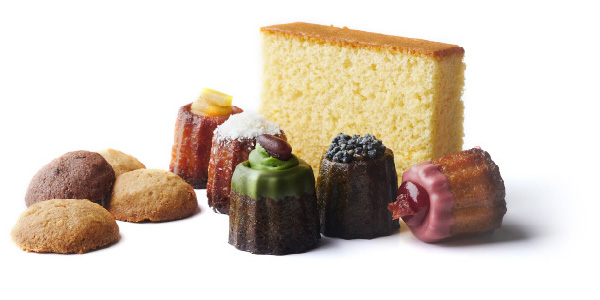 GLUTEN FREE PRODUCTS LINEUP
We have canelés and ice cream sandwiches that you can easily enjoy while walking around or visiting hot springs, as well as castella cakes
and cookies that are perfect as souvenirs for your friends and family.
Please stop by "Katashima Seikodo", a gluten-free sweets specialty store filled with the charm of Tajima that will remain in your travel memories.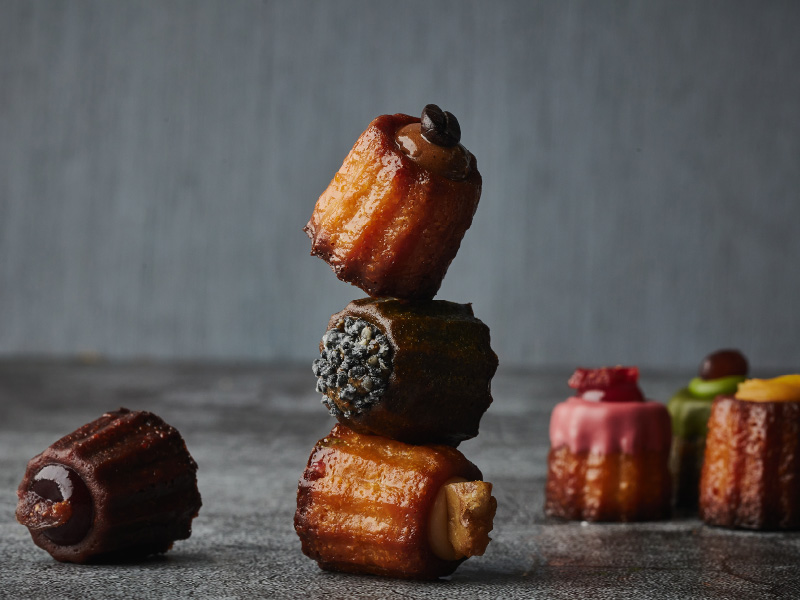 OKOME DE CANNELÉ
A new type of canelé that recreates the traditional confectionery of the Bordeaux region of France using rice flour. Using rice flour from "Stork Brand Rice", in addition to the "crispy" texture that is unique to canelé, it is made with a special flour mill to create a springy texture that is unique to our "freshly ground raw rice flour". It is a gluten-free canelé that you can enjoy.
* In addition to the standard 12 types, we also sell limited-time products depending on the season.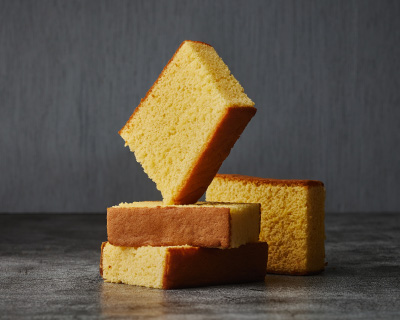 MESHI-TELLE
A gluten-free (wheat-free) original castella that allows you to enjoy the chewy texture of freshly ground rice flour.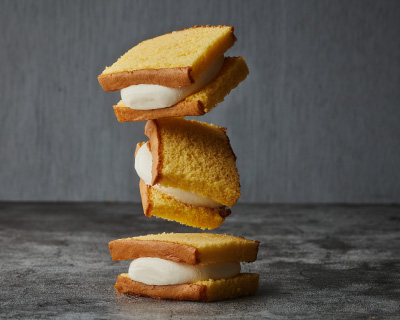 MESHI-TELLE ICE SAND
Milk ice cream made with fresh pasteurized milk from Tamba is sandwiched between castella "Messitera" made from freshly ground rice flour.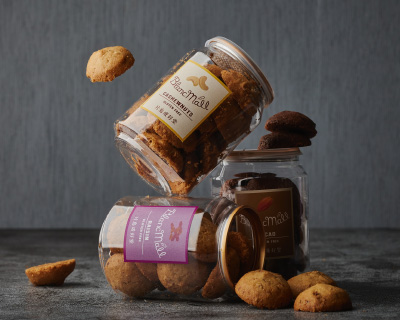 BLANC MALL
Raisins / Cacao / Cashew Nuts
Cookies with a natural taste, Made with Stork Brand Rice, three kinds of raisins, cacao, and cashew nuts Packed in a can.
*All prices include tax.
Katashima Seikodo's gluten-free products are made in a
dedicated gluten-free workshop that does not use any wheat flour.
Wheat allergies and the burden on the body of ingesting wheat flour (gluten) have been attracting a lot of attention in recent years. Katashima Seikodo's products are made in a dedicated gluten-free workshop, and are gluten-free sweets that can be enjoyed by customers who are highly interested in health and beauty.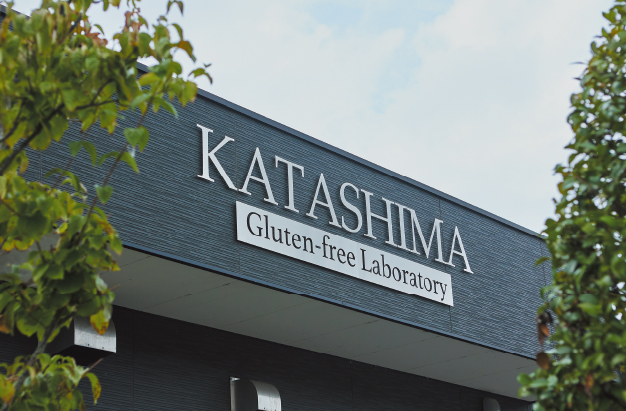 GLUTENFREE LABORATORY
Manufactured in a dedicated gluten-free workshop with all equipment and utensils to prevent flour contamination.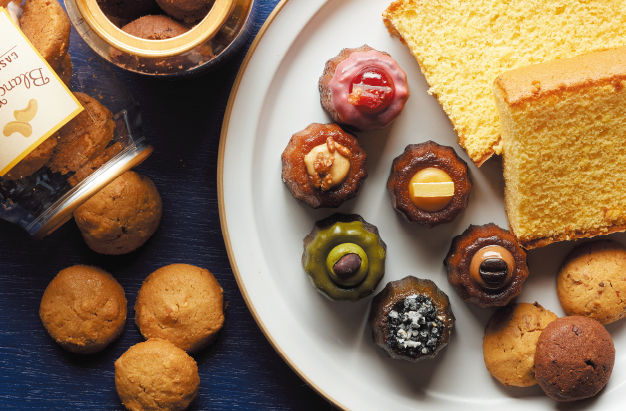 GLUTENFREE
It is one of the lifestyles supported by people who are highly conscious of food and health, such as improvement of the constitution and skin quality can be expected by not ingesting foods containing gluten.